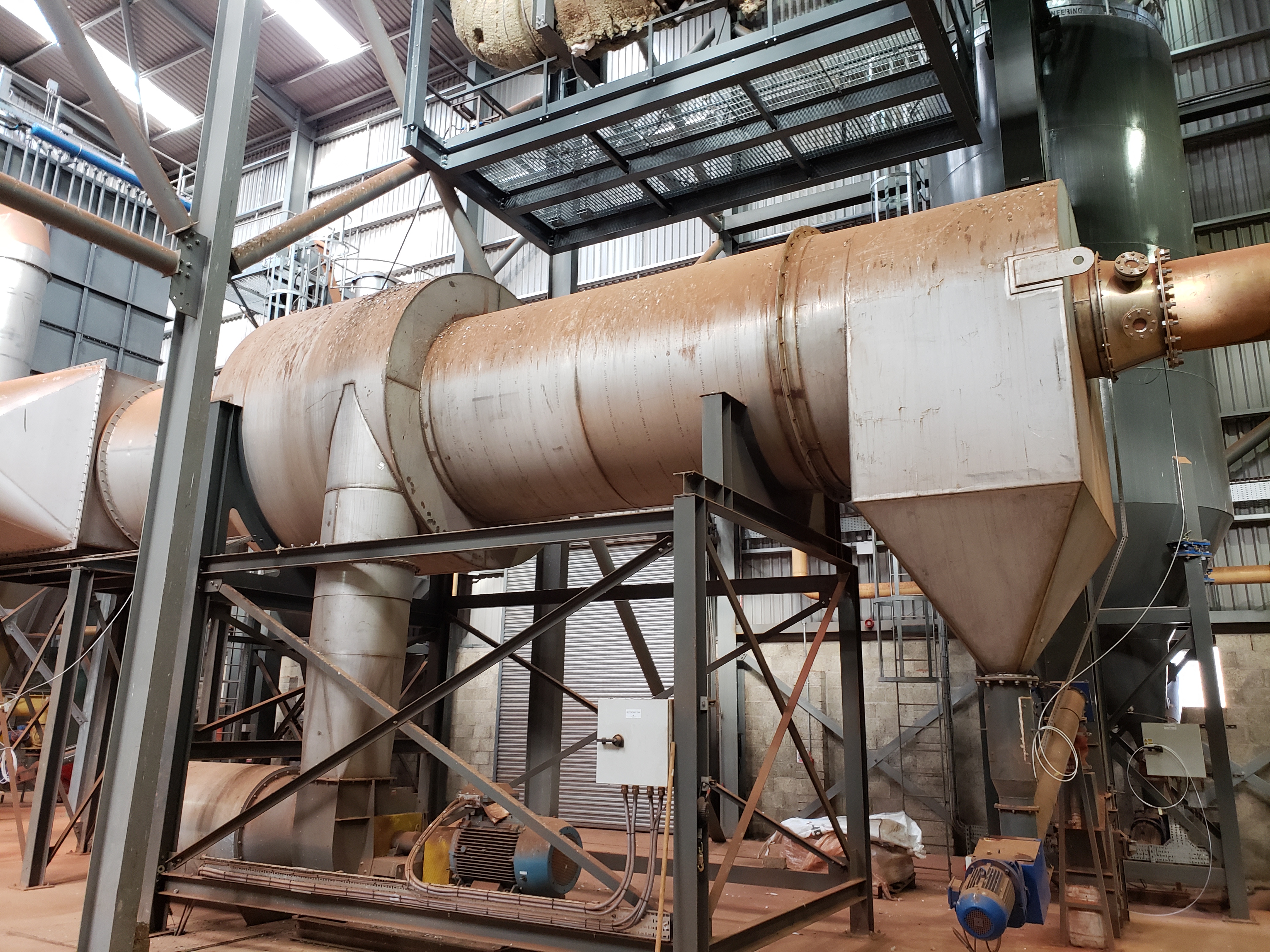 We all know that if we don't regularly maintain our cars, we will end up having issues in the future. If we forget to change the oil, change the brakes or get a tune up, it will eventually catch up to us. Why do we think our dust collection system is any different? Dust collectors are made of various pieces, all of which have to be operating correctly for the system to operate as desired. Usually, a dust collection system consists of the dust collector, exhaust fan, ductwork, and hoods/pickup points. Additional accessories such as airlocks, controls, instrumentation, and dampers all can affect the operation of the system.
The following questions with quick explanations will help you evaluate your dust collector. If after going through this guide you think your dust collector needs a tune-up, contact a local expert or Aerodyne Environmental and have them come in to help you get your system working properly.
Pickup Points
Are the areas near the pickup points dusty?

Is there any dust in the air, is it hazy, or is breathing in the area a bit difficult?
Are there dust piles around the area?

Dust piles and layers of dust can become airborne and if the dust is explosive, it can lead to an explosion causing significant damage and injury.
Can you feel airflow being pulled into the hood or pickup point?

Often times, dust collection systems will be modified and this could cause a loss of airflow at other areas in the system.
Did the dust collection system ever work as expected?

Sometimes a dust collection system has never fulfilled expectations. This doesn't mean that changes can't be made to get it working better.
Ductwork
Does the ductwork have holes?

Holes allow air to leak into the system, this will cause less air to be picked up at your hoods and pickup points.
Are you plugging up your ductwork?

Plugged up ductwork is caused by low air velocities through the ductwork. This will cause low airflow at your hoods and is an explosion danger.
Have you added or de-commissioned pickup points on your system?

Adding or removing pickup points can cause the system to be out of balance. If you have done this without re-evaluating the whole system, your system may not be operating correctly.
Dust Collector
There are a variety of different dust collectors available—baghouse and cartridge collectors, cyclones, and wet scrubbers. Each one of them has different things to look at. We will only address a few of them here. Contacting a dust collection expert such as Aerodyne Environmental can help you diagnose issues.
Baghouse and Cartridge Collectors
When was the last time you changed filters?

Some customers have to change filters twice a year, others haven't changed them since they were installed. Both examples could have issues.
What is the pressure drop across your filters?

Pressure drops over 6" W.C. usually tells you that you need new filters soon. A low pressure drop can mean that you have holes in your filters or haven't properly developed a dust cake on the filter.
When was the last time you did a maintenance check on your dust collector?

If you haven't done it in the past year or two, it might be time. Filters, tube sheets, diffusers, air valves, manifolds and a variety of other items can all develop issues.
Cyclone
Have you checked your cyclone for holes?

Cyclones often wear faster than other dust collectors, so a yearly check for pin holes or wearing is always a good idea.
Do you have a filter after your cyclone?

Since cyclones have lower removal efficiencies than most other dust collectors, if your cyclone doesn't have a filter afterward, you might want to monitor the emissions regularly to make sure you're not emitting too much dust.
Wet Scrubbers
What is the pressure drop through the wet scrubber?

Higher than normal or lower than normal pressure drops always tell you something is happening. Higher pressure drops usually means that dust is building up in the system. Lower pressure drop usually means that less airflow is going through the system.
Do you monitor your water usage and the particulate loading of the overflow? The overflow stream of the wet scrubber removes the particulate and the dissolved solids from the system.
Are you taxing your water treatment plant?

Water treatment is expensive so if you can lower the amount of water going to it, you could save money.
Exhaust Fan
The exhaust fan usually provides all the motive force in a dust collection system; therefore, if the fan isn't working properly the whole system will be having issues.
Is the fan vibrating excessively?

Is the fan making more noise than usual?

Are the bearings in the fan running hot?
Excessive vibrating and unusual noises can mean that something is wrong with the fan. Damage to the impeller or dust build up on the impeller could cause this. Some fans do get unbalanced over time and could cause the fan to stop working. A bearing running hot could be caused by an issue with the fan or an issue with the bearing. Hot bearings, while unlikely, have been known to cause fires or explosions if all the conditions are right.
Miscellaneous
Other items to check on your dust collection system include dampers, airlocks, controllers and instrumentation. Dampers not operating correctly, or accidently opened/closed can cause operating issues. Airlocks under dust collectors can cause air leakage into the system or prevent dust from leaving the system. Controllers and instrumentation can cause the system to shut down, or provide wrong reading, thereby affecting the operation of the system.
---
To learn more about which dust collector, please contact our experts at 440-543-7400 or visit our website: www.dustcollectorhq.com.
---
---
To improve efficiency and safety, there is no substitute for an on-site inspection by an experienced expert. Click below to start with a free 20-minute phone consultation by clicking the button.