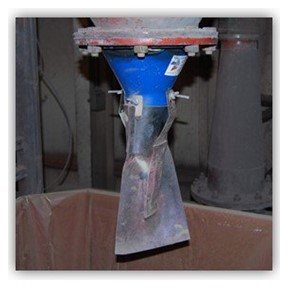 Part 6: Scope of Supply
Cyclones do not stand alone in most applications. They require additional equipment for them to work. Depending on your application, equipment can include an airlock, exhaust fan, explosion protection, instrumentation, insulation, vibrator, and even ductwork. The cyclone can be purchased as a system with all the equipment required to operate or it can be purchased by itself and integrated into an existing system. The system is then put together by the end user or a 3rd party. Many times, the sum of the accessory equipment is greater than the cost of the cyclone. A brief description of the potential accessories and how they affect the cyclone is below.
In summation, cyclone design and costs are based on the size and construction required in your specific application. Special applications can require costly equipment and design changes that will increase the cyclone cost significantly. When selecting a cyclone for your application, be sure to include all the factors in to your cost estimate so you are can accurately determine your budget.
---
---
To learn more about which dust collector, please contact our experts at 440-543-7400 or visit our website: www.dustcollectorhq.com.
---
---
To improve efficiency and safety, there is no substitute for an on-site inspection by an experienced expert. Click below to start with a free 20-minute phone consultation by clicking the button.