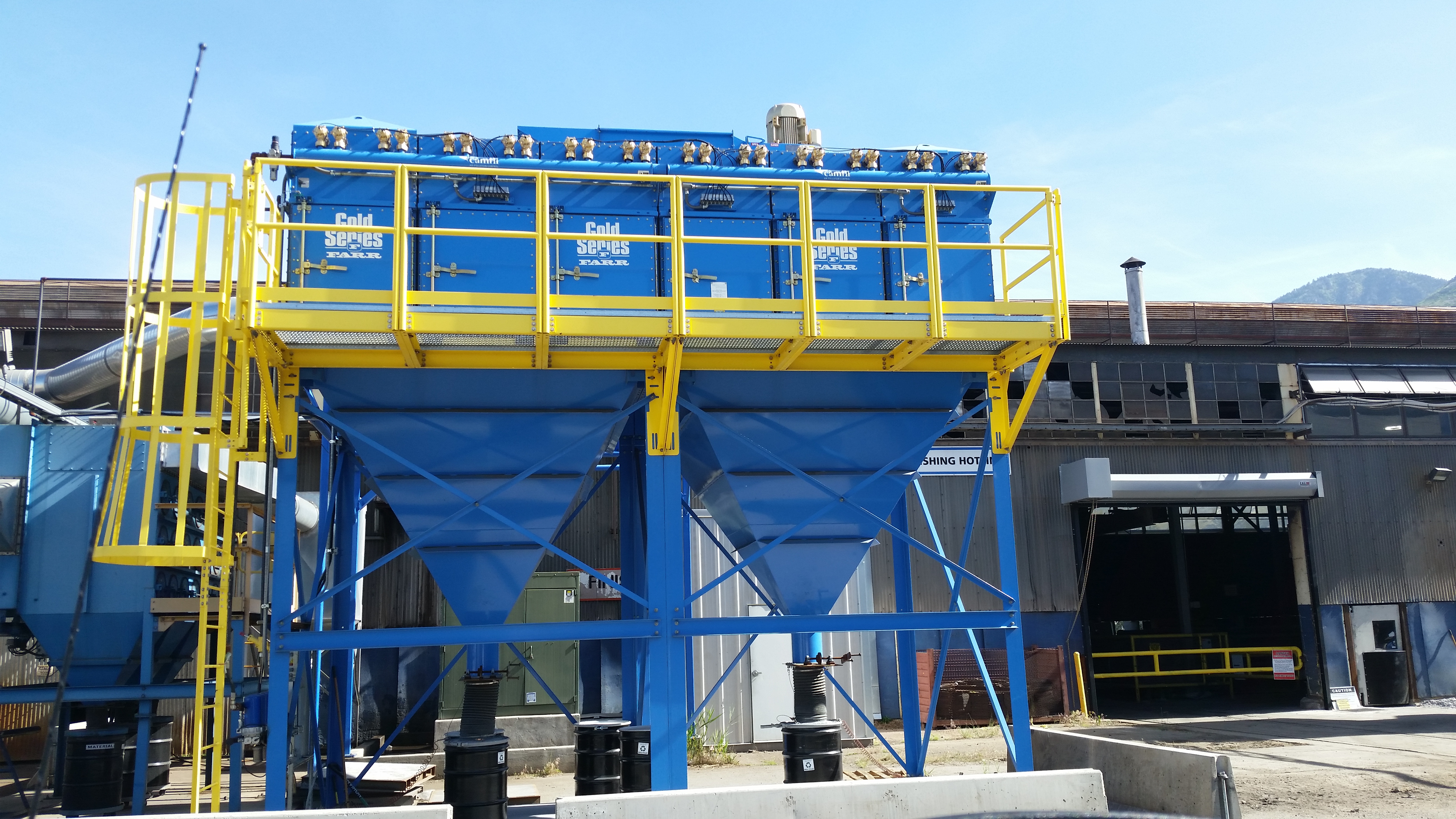 The airflow in a dust collection system is extremely important, since the air collected at the hoods is removing the dust from the affected areas. This air is then sent to the dust collector to remove the dust from it. While it is always desirable to use the least amount of air as possible in your dust collection system, you must have enough air so that it is actually doing the job it is meant to. If not enough air is going through the system, you will not capture all the dust from the pickup areas, thereby allowing dust to escape into the facility, cause health / nuisance issues and/or fire hazards. If the airflow is too high, you could be picking up product/ raw materials, wasting energy and increasing maintenance issues.
There are many reasons that the airflow through a dust collection system can change. A few of them include:
Environmental changes – temperature, humidity, etc.

Changes in the system – such as opening/ closing dampers, dust buildup in the ductwork, damage to the ductwork and/or hoods.

Dust collection issues – such a plugged filters, old filters, holes in the filter, etc.

Damage to the exhaust fan – such as bearings, damaged impellers, etc.
Unlike liquids, there is no easy and inexpensive way to monitor airflow in a dust collection system. The most common way is to periodically manually measure the airflow by inserting a pitot tube in the ductwork and measuring the air velocity. The airflow is then calculated.
One option to monitor your airflow is to install a cyclone pre-filter ahead of the filters. A cyclone's pressure drop increases as the airflow increases in them. Usually the manufacturer of the cyclone can provide a curve, showing the relationship between the pressure drop and the airflow. So if you monitor the pressure drop through the cyclone, you will notice if the airflow suddenly increases or decreases. And if the pressure drop drifts too far from a certain pressure drop you will know to troubleshoot the system.
To learn more about the different types of Dust Collection methods, please contact our experts at 440-543-7400 or click on the button below to get our whitepaper: Top 5 Questions To Ask When Considering A Cyclone Dust Collector.