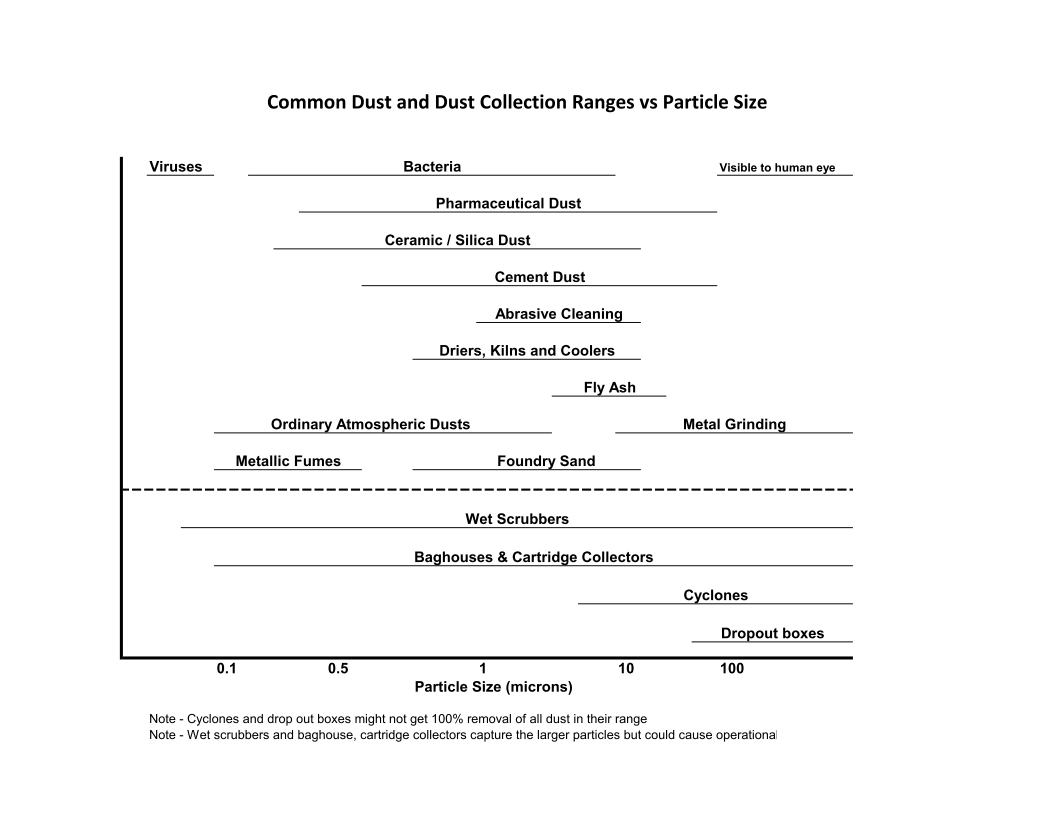 This shows some of the particle size ranges of common dust applications along with the range where dust collectors work. As shown cyclones and dropout boxes will not get 100% of the dust.
There can always be some material getting through as the particle size distribution might always include smaller dust than normal. Wet scrubbers and filter collectors (baghouses and cartridge collectors) will collect the larger particles easily. However, installing a pre-filter cyclone to remove the larger particles will lower water usage (wet scrubber) and increase filter life (filter collectors).
---
Five Signs Your Dust Collection System Needs a Pre-Filter
---
To learn more about which dust collector, please contact our experts at 440-543-7400 or visit our website: www.dustcollectorhq.com.
---
To improve efficiency and safety, there is no substitute for an on-site inspection by an experienced expert. Click below to start with a free 20-minute phone consultation by clicking the button.