Now that it is spring, it's time to start thinking about summer shut down! If you are planning on doing maintenance on your dust collection system now is the time to order your parts.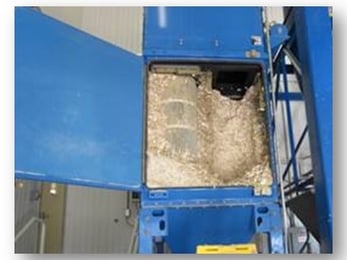 If you are changing bags also look into doing the following:
Pull your airlock off and perform any needed maintenance on it (replace bearings, change out rotors or plate, replace Vacu-Valve sleeves, etc.)

Have someone check your exhaust fan a few weeks before shutdown so that if the fan needs rebalancing or bearings replaced, you can schedule it during the shutdown.

Inspection of your baghouse a few months before shutdown so any damage in the housing, bad air valves, tube sheet, etc. can be replaced during the process.

Inspect the ductwork and look for holes and dust buildup. Make sure dampers are working.

Look into installing a cyclone pre-filter to


Increase filter life

Decrease compressed air usage

Collect dust before contamination in the filters

Inspect explosion protection equipment and have any chemical isolators/suppression equipment maintained. Be sure to have the clearance of the rotary valve measured to be sure it is still in compliance with NFPA requirements.

Schedule a Dust Efficiency Clinic to evaluate the system performance so any modifications can be installed during plant shutdown.
Doing the above will help you revitalize your dust collection system and make sure you get the best possible performance out of it.
---
To learn more about which dust collector, please contact our experts at 440-543-7400 or visit our website: www.dustcollectorhq.com.
---
---
To improve efficiency and safety, there is no substitute for an on-site inspection by an experienced expert. Click below to start with a free 20-minute phone consultation by clicking the button.