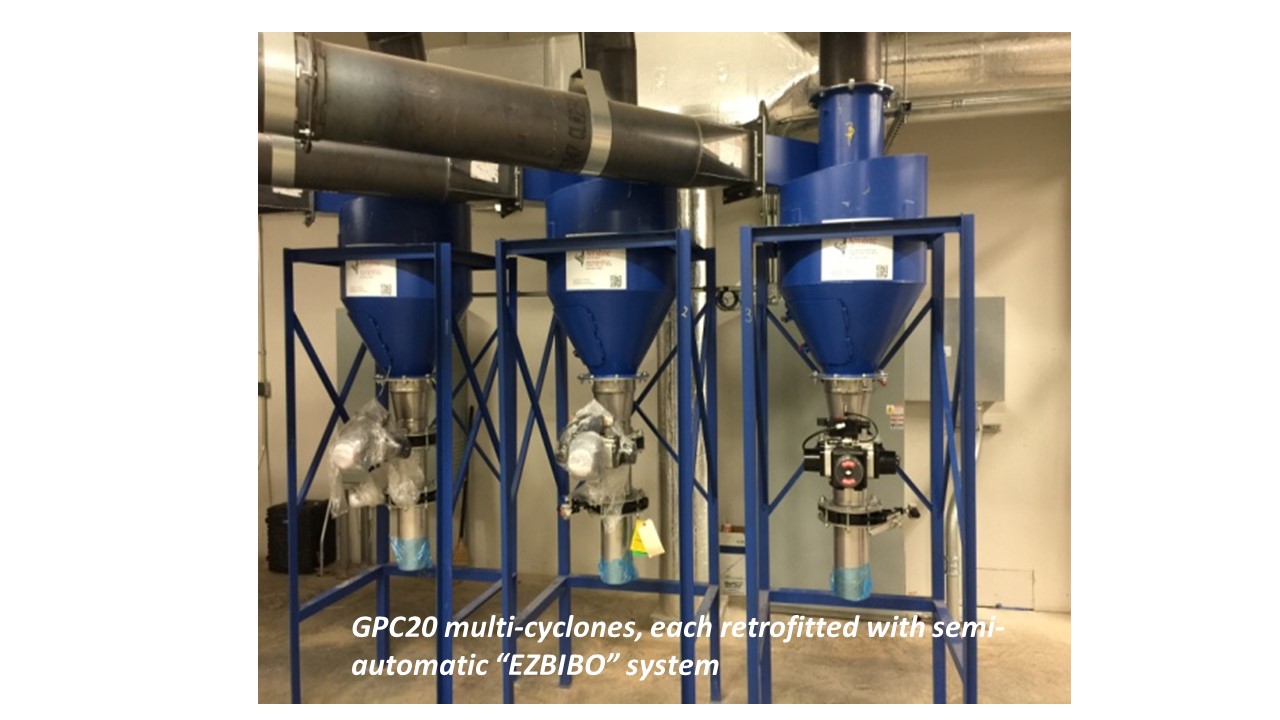 Do you need to provide product reconciliation or are you spending too much time gathering the product from your dust collector?
Read More
Topics: pharmaceutical, EZBIBO, compact cyclone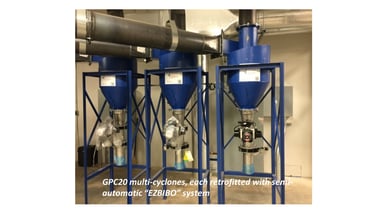 The "EZBIBO" system was originally designed for use with Aerodyne GPC Cyclones to allow for easier bag-in bag-out capture systems for low toxic level pharmaceutical dusts typically encountered with encapsulators, pill coating systems, and some mixing operations. The system allows for capture and bagging of waste material in the pharmaceutical process allowing for weighing and accounting of all materials used in a process, with minimal exposure to operation personnel.
Read More
Topics: cyclone, dust collector, gpc, Waste Reclamation System, pharmaceutical, EZBIBO, pill coating system