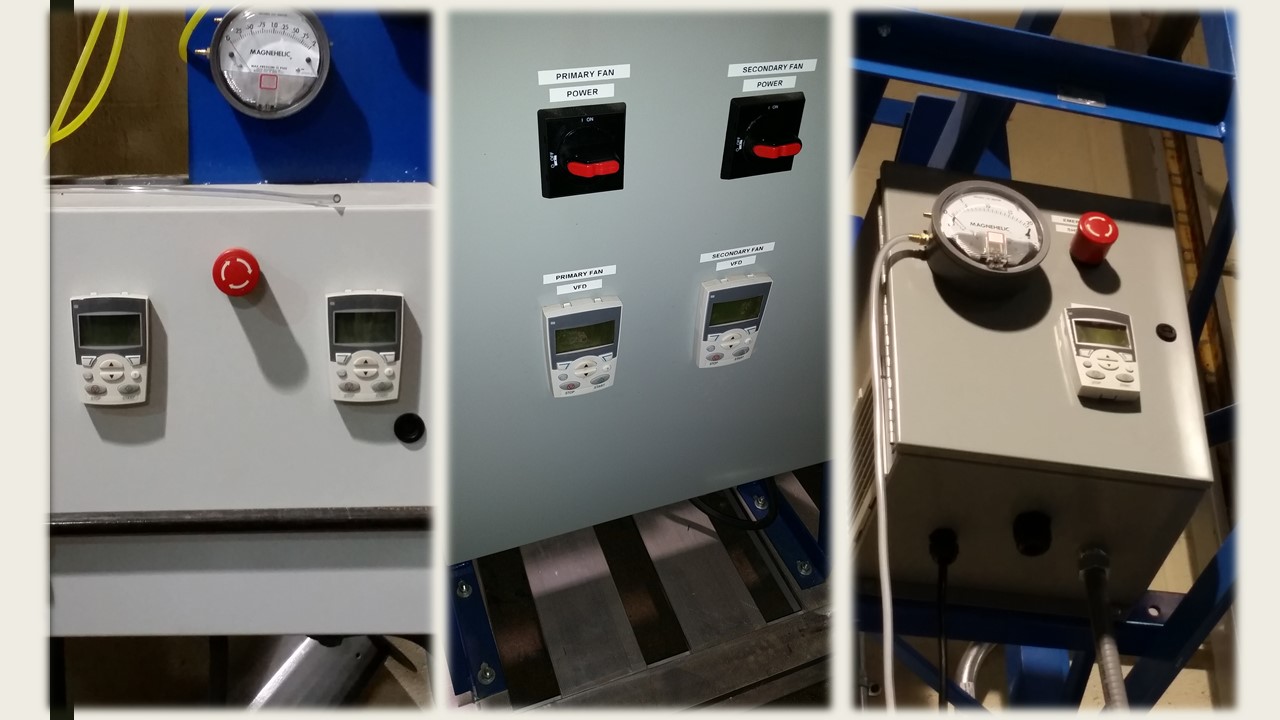 Over the past few years, the relative cost of VFDs comparative to motor starters has dropped, making the VFD an attractive replacement. When used in a dust collector, VFDs provide many more benefits than do motor starters.
First, the VFD allows you to soft-start a system. When you start up a dust collection system in very cold or arctic weather, if you immediately start it at full speed, the fan could draw very high power. However, when the process gets up to steady state (i.e. a higher operating temperature than ambient air), the power level will then go down significantly. The VFD allows you to avoid this power dip by slowly ramping up the fan speed as the temperature increases, so you won't have to oversize your motor to compensate for startup.
The main benefit of the VFD, however, is that it allows you to fine-tune your dust collection system to handle real-world conditions and requirements. It's easy to change the fan's operating speed, thereby increasing its speed when more airflow is required, or to decrease it when a higher speed is unnecessary. For example, if you're sizing a dust collection system and plan on opening up another line or expansion, you can install a larger fan and operate the system at a lower speed, increasing fan speed whenever practical. The VFD also allows you the flexibility to adjust the entire system if your initial design flow was too light or heavy.
An ideal instance showing the benefits of a VFD is seen in a facility which was transporting scrap material pneumatically. However, the facility's pneumatic system design had a higher static loss than the actual losses after installation. This caused the fan to have a much higher airflow, allowing it to transport large heavy scrap that damaged the fan and the other equipment downstream. By contrast, installing a VFD on the fan would allow them to cut back on the airflow, thereby preventing the larger scrap from entering the system in the first place.
Finally, the VFD also allows you to adjust your dust collection system based on unforeseen changes that happen over its lifetime. It's a truism that all systems requirements can change over time: equipment is constantly changed, modified, added and removed. Naturally, all this alteration likewise affects the dust collection system. However, you can mitigate this by using a VFD which allows you greater flexibility in adapting to these changes.
The next time you're designing and/or installing a dust collection system, save yourself a possible headache in future by installing a VFD.
Find out more.