Designing a dust collection system can be quite a daunting task. With so many collector options and so many application variables to consider, it is difficult to know where to begin. Cyclones are among the oldest and still most reliable methods of dust collection available. Because they require very little maintenance, have low up-front cost, and offer unmatched versatility, cyclone collectors remain a viable solution to many air-handling challenges. Although heightened environmental regulations and collection efficiency needs have shifted industry toward the use of filter-media collectors, cyclonic dust collection still plays a vital role in many air-handling systems. These five questions will help determine if a cyclone dust collector is right for your application.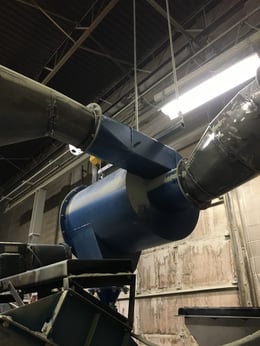 ---
To learn more about which dust collector, please contact our experts at 440-543-7400 or visit our website: www.dustcollectorhq.com.
---
---
To improve efficiency and safety, there is no substitute for an on-site inspection by an experienced expert. Click below to start with a free 20-minute phone consultation by clicking the button.