Dust collection systems require the proper airflow to operate correctly. Without the correct air flow, dust will not be removed from collection points and the collection equipment (baghouse, cartridge collectors, cyclones, etc.) will not operate with maximum efficiency. However, if too much air is being pulled through the system, a variety of issues might ensue, such as product being lost, removal efficiency lowered, utility usage increased.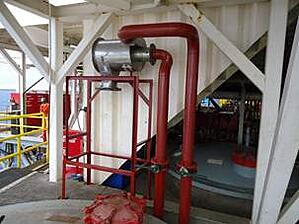 Conventional Way to Measure Airflow
The normal way to measure airflow is to insert a pitot tube in the ductwork to measure the air velocity in an airstream, and then calculate the velocity (and airflow). This is a manual process that requires a trained individual. It is time consuming and to a certain degree an art, since the velocity in a ductwork changes depending how close to the wall you are.
Effective Way to Measure Airflow
Obviously, you cannot walk next to a piece of equipment or meter and check the velocity through the ductwork. However, if you have a cyclone dust collector you can. Cyclone pressure drops are based on the airflow through them. The more air you send through a cyclone, the higher the pressure drop. Each cyclone design has its own equation to determine pressure drop based on the airflow. With this equation, you can estimate the airflow based on the pressure drop in your cyclone.
---
The GPC Dust Collector is an efficient way to handle your dust collecting needs. Simply click below for direct access to the GPC spec.
---
Exhaust Fans: The Motive Force of a Dust Collection System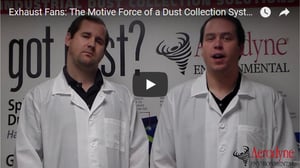 In this video, Aerodyne discusses how system changes and fan performance affect your dust collection system.
---
To learn more about which dust collector, please contact our experts at 440-543-7400 or visit our website: www.dustcollectorhq.com.