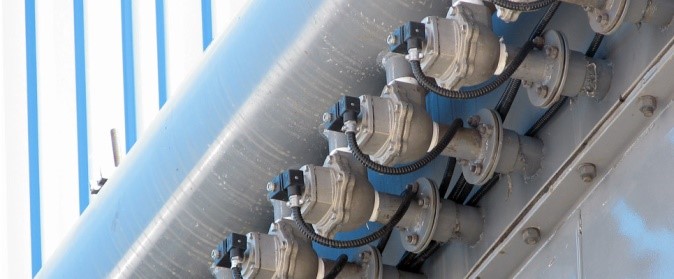 Baghouses and cartridge collectors often use compressed air / plant air to clean the filters. By pushing compressed air through the filter, in theory, dust should be removed from the filters. However, air compressors are high maintenance pieces of equipment that have high operating costs. Also, the filters are never completely dust free after an air blast, meaning that, over time they become blinded. This high time-and-monetary cost can be lowered by breaking away from using compressed air and instead using a cyclone pre-filter in your dust collection system.
By putting a cyclone pre-filter ahead of your filters you can:
Decrease the loading on filters, reducing their cleaning from twice a minute to

possibly once every 2-3 minutes.

Eliminate the wear and tear on your filters and therefore the risk of your filter developing a hole and compromising the whole filter.
If you are looking to save money on your compressed air usage, a pulse-on-demand controller with a cyclone pre-filter is a good option to explore.
Click below to see how baghouses or cartridge collectors used as pre-filters cyclones can significantly improve your process.
Contact Aerodyne at 440-543-7400 or dc@dustcollectorhq.com to help you problem-solve your dust collection problems.