For dust collection systems to operate as they are designed, baghouse and cartridge collector filters need to be regularly cleaned. Many systems employ compressed air for this purpose, periodically sending blasts of air through the filters which effectively removes particulate matter from them. The frequency of these cleaning cycles can be controlled by various methods, such as a pressure drop monitor that allows for detection of a filter that is beginning to clog, or with a simple timer. Air flow is typically controlled with the use of a solenoid operated diaphragm valve.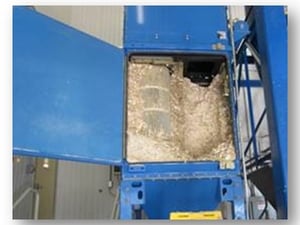 These valves are the critical component in keeping a system operating at peak efficiency. A valve that is stuck in the closed position or does not open when required will not allow the filters to be cleaned, which will result in an overloaded system that could potentially allow higher than expected levels of particulate to be discharged into the atmosphere or lead to premature system failure due to increased loading. Conversely, a valve that gets stuck in the open position will result in costly compressed air being constantly sent through the filters.
Maintaining the health of these valves is obviously an essential factor in promoting the long term effectiveness of a dust collection system. The simplest way to achieve this is by making sure that the valves are included in a preventive or predictive maintenance program, so that any issues can be addressed before they become major problems. More advanced systems provide continuous monitoring of valve operation, which can alert maintenance personnel to any problems with the valves or the system in general.
To learn more about how Aerodyne can help you keep your dust collection filter cleaning system operating efficiently, please contact our experts at 440-543-7400 or click on the button below to watch Dust Collection System Maintenance Video.