The saying goes that "Those who forget history are doomed to repeat it" and this is true of dust collection too.
Dust collections systems are often seen as an install and forget equipment. You turn it on and then do maintenance when you need to. However, the system was designed for a specific system or piece of equipment. This means the hoods, duct-work, airflow, dust collector, etc. are all taken into account in the design.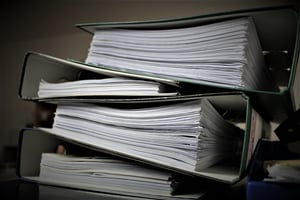 Then over time, equipment in the system is changed, repaired, optimized, etc. Additional pickup points are added and/or removed, filters are changed, process conditions change, new products are made and/or new components are used in the process. All of this can change the operation of the dust collector system. Anytime something changes in the dust collector system, the system should be reviewed to make sure it is still operating as required.
At this time, the change should be noted in the system manual so that in the future when another change is done or the system isn't operating as required, the information is readily available. If the information isn't noted on the system, history will be repeated in that the whole system will have to be re-designed to figure out what airflow is required and where the issues are. This will end up taking more time, and if the proper data isn't available, could cause further issues down the line.
---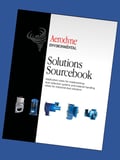 Solutions Sourcebook
Learn how industrial dust collectors and material handling valves can help your application.
---
5 Common Mistakes When Selecting a Dust Collector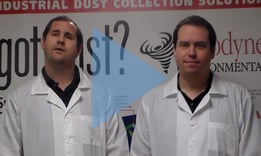 The video presents a quick, do-it-yourself examination that helps identify symptoms of possible inefficient dust collection.
---
To learn more about which dust collector, please contact our experts at 440-543-7400 or visit our website: www.dustcollectorhq.com