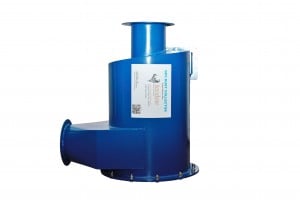 A prominent coffee bean roaster is planning on building a new roasting facility in New Jersey. The head engineer contacted Aerodyne about trying to find equipment that could separate the coffee beans as they are pneumatically conveyed from one portion of the facility to the other. The engineer specified that the problem the facility was facing was space.
After sending over the specs of the application, Aerodyne concluded that the roasting facility could easily house a GPC-20 horizontal dust collector for the operation. The Aerodyne GPC Dust Collector operates differently than other dust collectors. A sloped spiral inlet directs the dirty gas stream toward a fixed ground plate and hopper of the dust collector. The ground plate forces vortex reversal to occur in a much shorter space, eliminating the need for a long, tapered body. As the dirty gas stream strikes the convex ground plate, fine particulate that has not completely made it to the dust collector walls is deflected into the hopper. The ground plate also shields collected particulate from the forces of the vortex reversal, acting as a barrier between the separation chamber and the collection hopper. This innovative design enables a compact dust collector to operate at high efficiency, even when installed horizontally.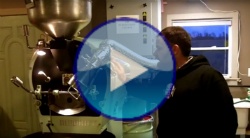 See a video of our GPC used in another coffee roaster's process
The GPC offers a unique dust collection solution. With the compact size and excellent removal efficiencies, it is an economical and low maintenance solution to removing dust and particulate from an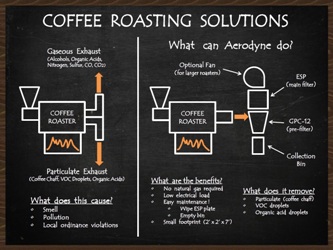 air stream.